Una Giornata Particolare - Archivio Magazine

Verona Art Fair, Verona, 2021

Artist's book in 5 copies realised in collaboration with Archivio Magazine on the occasion of his participation in ArtVerona 2021 in the Pages selection curated by Ginevra Bria.

For each magazine Archivio Magazine asks a writer to interpret the archive of images without any data or information, writing a fictitious story.
For this collaboration all the images were removed while retaining the texts. Therefore we wanted to restore a visual imagery through the watermark technique.

The presences of objects that usually accumulate in a book emerge in contrast with a light. Dates, bookmarks, postcards, dried flowers and prices in lire; intimate signs that give personality and history to those mass-produced publishing objects now made unique.

The final product hand-bounded together is enclosed in a semi-transparent white marbling handmade paper.
A 'dusty antique book' smell specially made by a Nose complete the book, giving access to one's ancestral memories.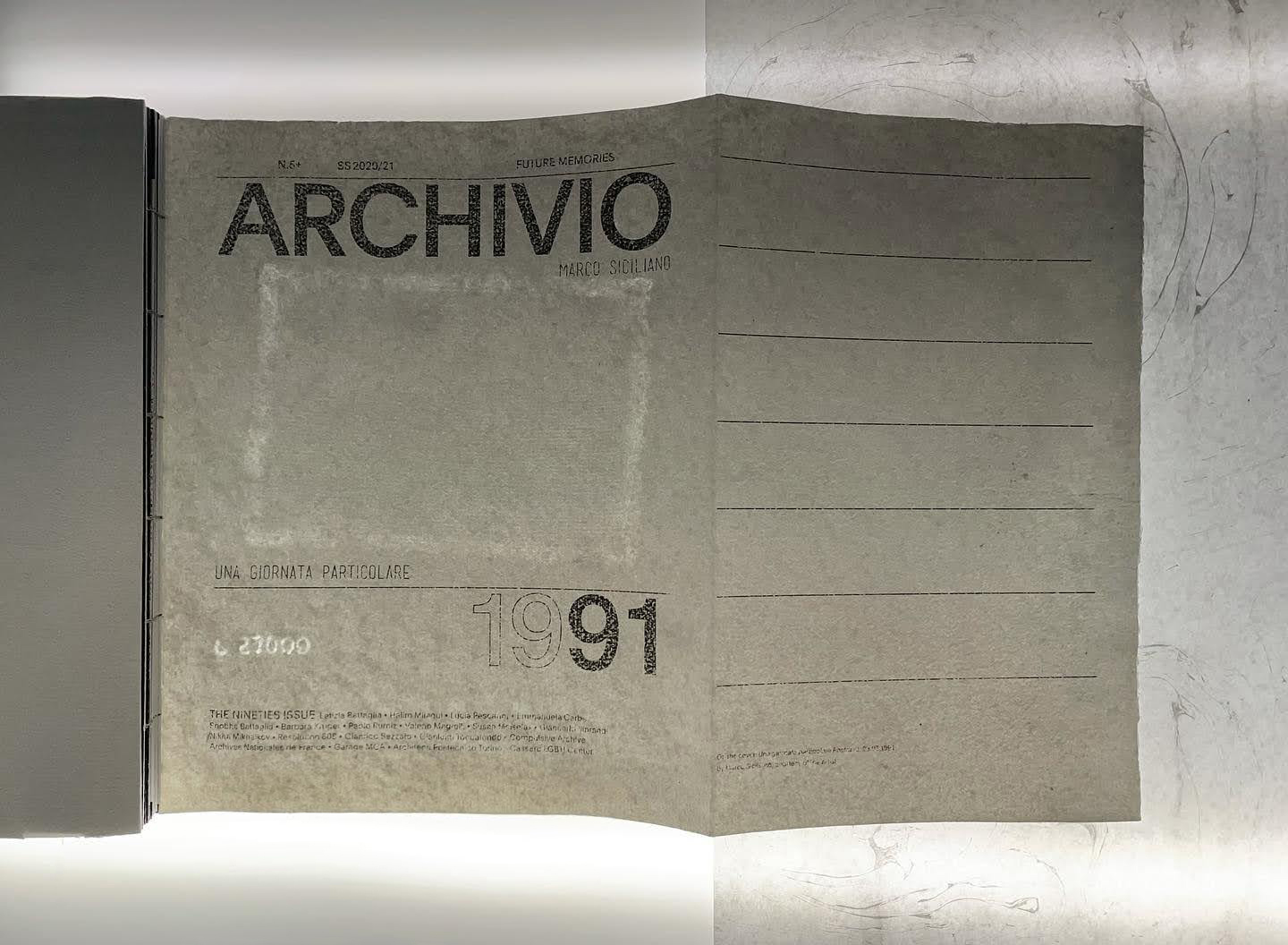 The starting point for the collaboration with Archivio Magazine is a statement by the photographer Letizia Battaglia. She indicated "the balconies of Palermo with the sheets stretched out to demonstrate against the Mafia, after the death of Falcone and Borsellino" as an image to describe her 1990s.
This image was the inspiration for the installation at the stend for the Verona Art Fair, Verona, 2021.