VERGISSMEINNICHT

Artist book, Milan/Berlin, 2021

The artist book was inspired by Ludovico Ariosto's Orlando Furioso. An allegory of a modern man who needs madness to survive himself.
The human body is analysed as a meeting point between the cosmos and the unconscious, with references to medieval medicine and psychosomatic pains.

In the novel the lunar landscape is described as the accumulation of objects abandoned on Earth, a starting point for the site-specific installation at Hošek Contemporary, Berlin (DE and the artist book.


Limited edition 20 + 1 AP. Handmade and signed by the artist. Printed on tracing paper 90 gr, cover from plexiglass, bounded with silver thread, contains a pocket with forget-me-not (lat. Myosotis) flower seeds.180 x 250 x 150 mm

The book includes texts by Philipp Lange, Superfluo and Petr Hošek.
Edited by Linda Toivio.



VERGISSMEINNICHT

site-specific installation at Mala Voadora, Porto (PT)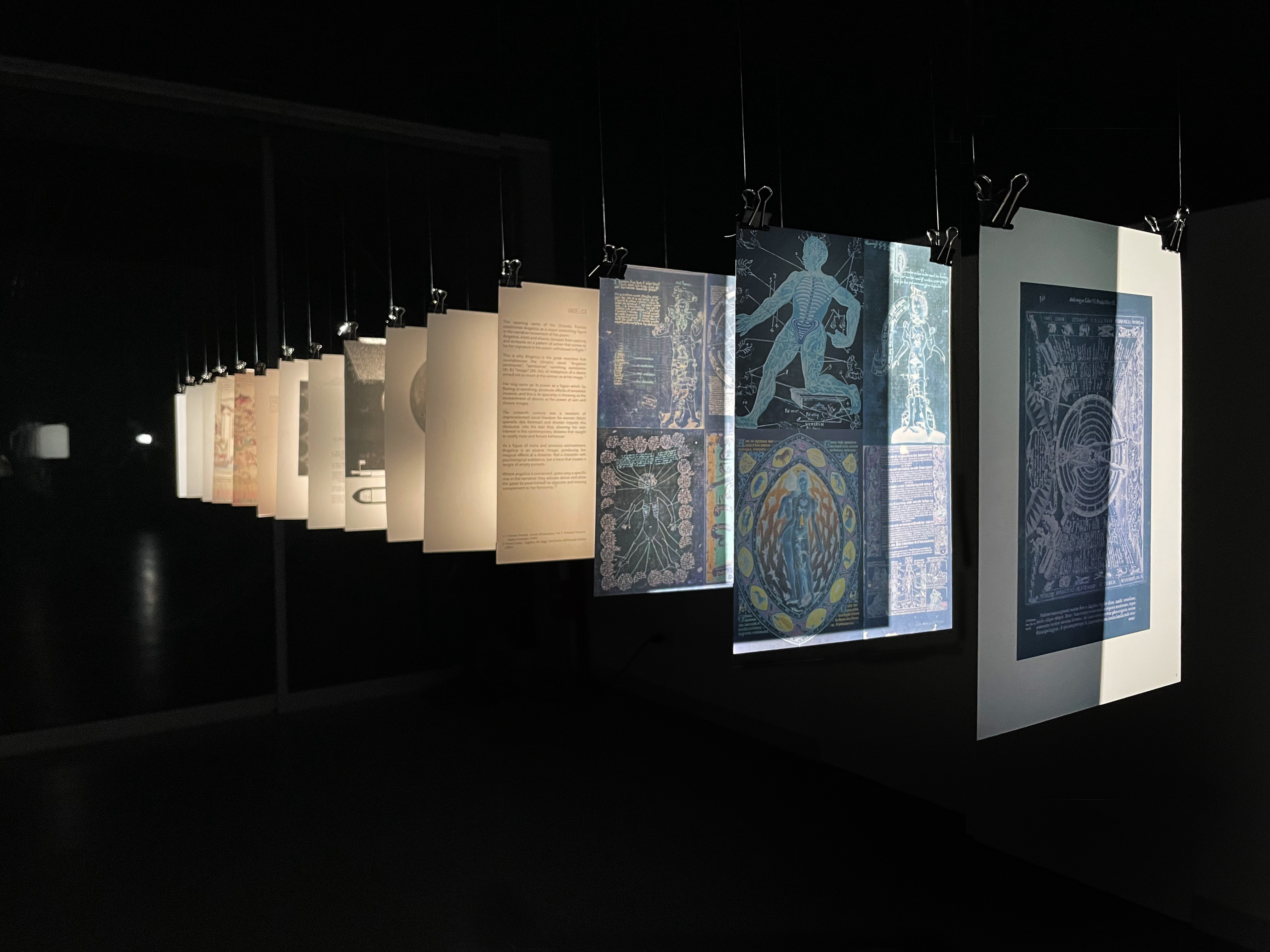 In occasion of the House Swap Residency at Mala Voadora, Porto (PT), the body of the artist book is dissected. With a site-specific installation, every page hangs from the ceiling with a floating effect in a completely dark space.

Meanwhile the video-sound installation "Costellazioni Milano" was installed in the courtyard of Mala Voadora.