18 mq

Berlin, 2020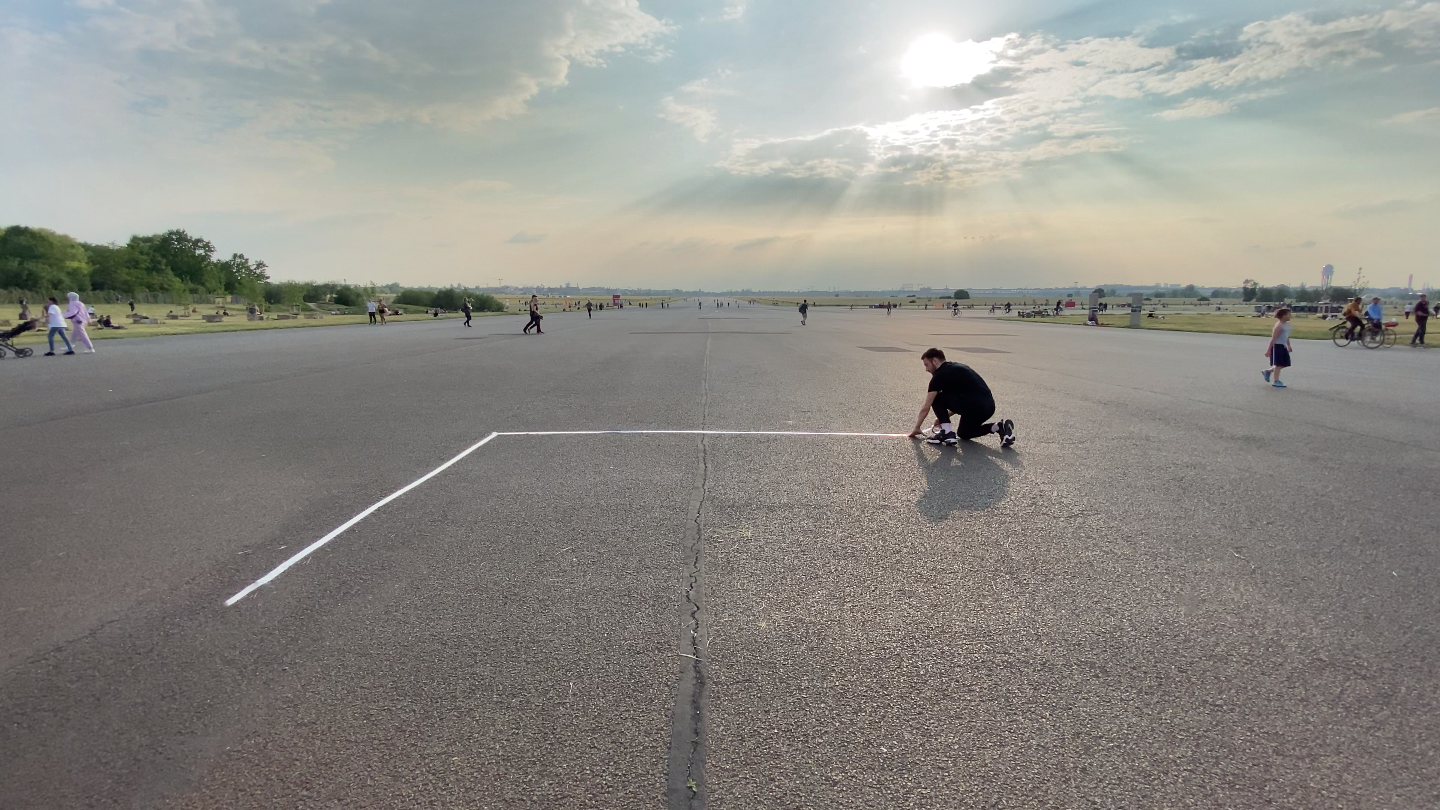 - I'm tired of writing for the deaf. Again, I want to lock myself in the warm room where my life knows only boiling: my almost insane freedom and my scraps.
If necessary, it will be time to measure my heat with the cold outside. But today I want only to get drunk, to live. Why disturb their long sleep? My books? My plans? I don't want to have any more passion than my free life, my bitter, spasmodic dance, indifferent to any "work".
My indifference is my empire. -

Georges Bataille - Diary Note, 1940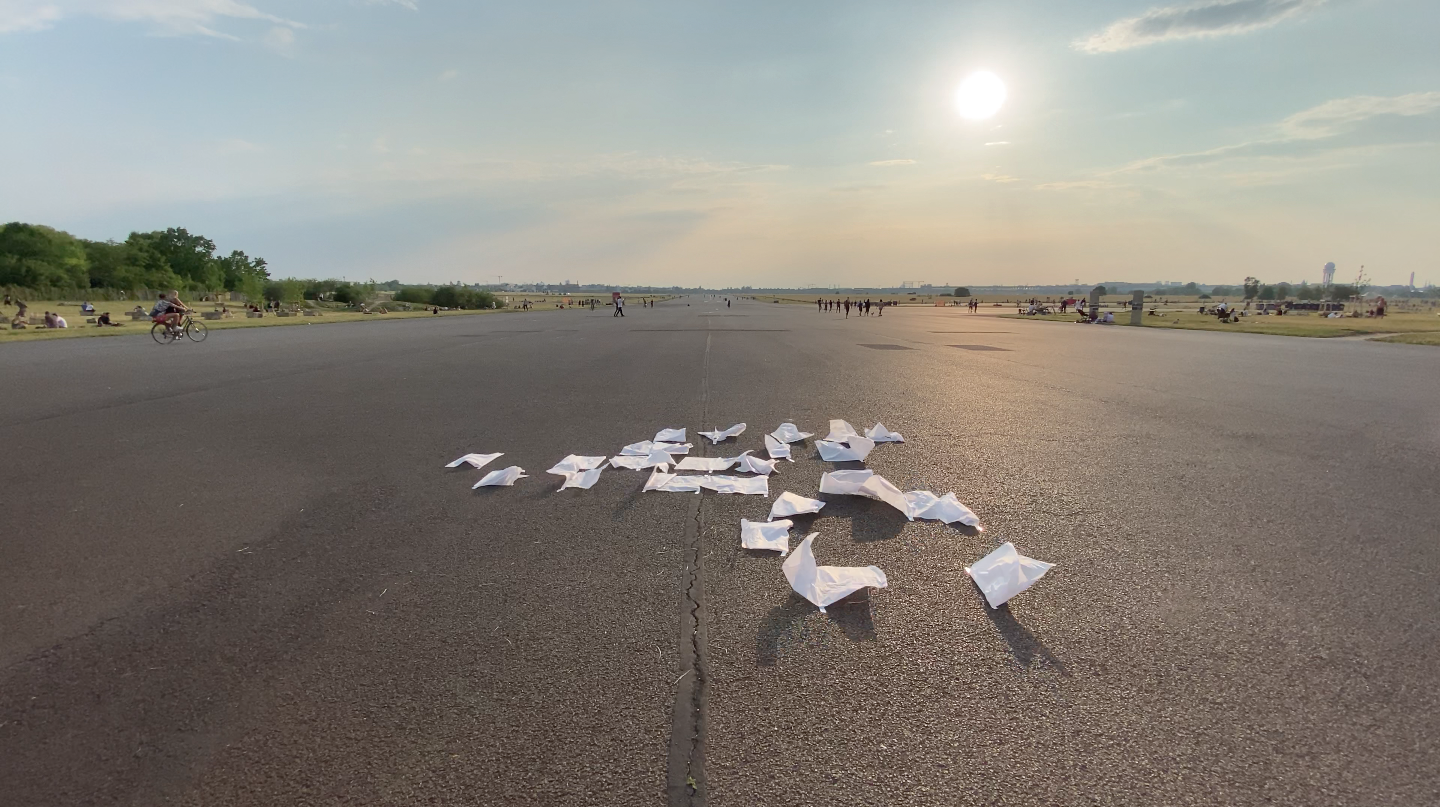 Tempelhof Feld, Berlin.
06.05.2020

18 square meters, the dimensions of my room in Berlin are marked on the asphalt of one of the launch ramps of the former Tempelhof airport, now a public park.
The private space takes possession of the public space but loses its hidden intimacy, the two opposite spaces, defined by key elements, blend into one.

As the room is created it disperses, inside it, however, in a level different from the mere spatial limit, sheets of pages are accumulated, leafed through and internalized that define an intimate place no longer subject to internal or external, private or public, mine or yours.



Project for Monica Bonvicini Class, UDK Berlin.
Inspired by 'Simone Forti - Zuma News'.

Special thanks to:
Sabrina Pippa, Joseph Birch, Valeria Baudo,
Rosa Ascolese, Adriana Redondo.