18 mq

Berlin, 2020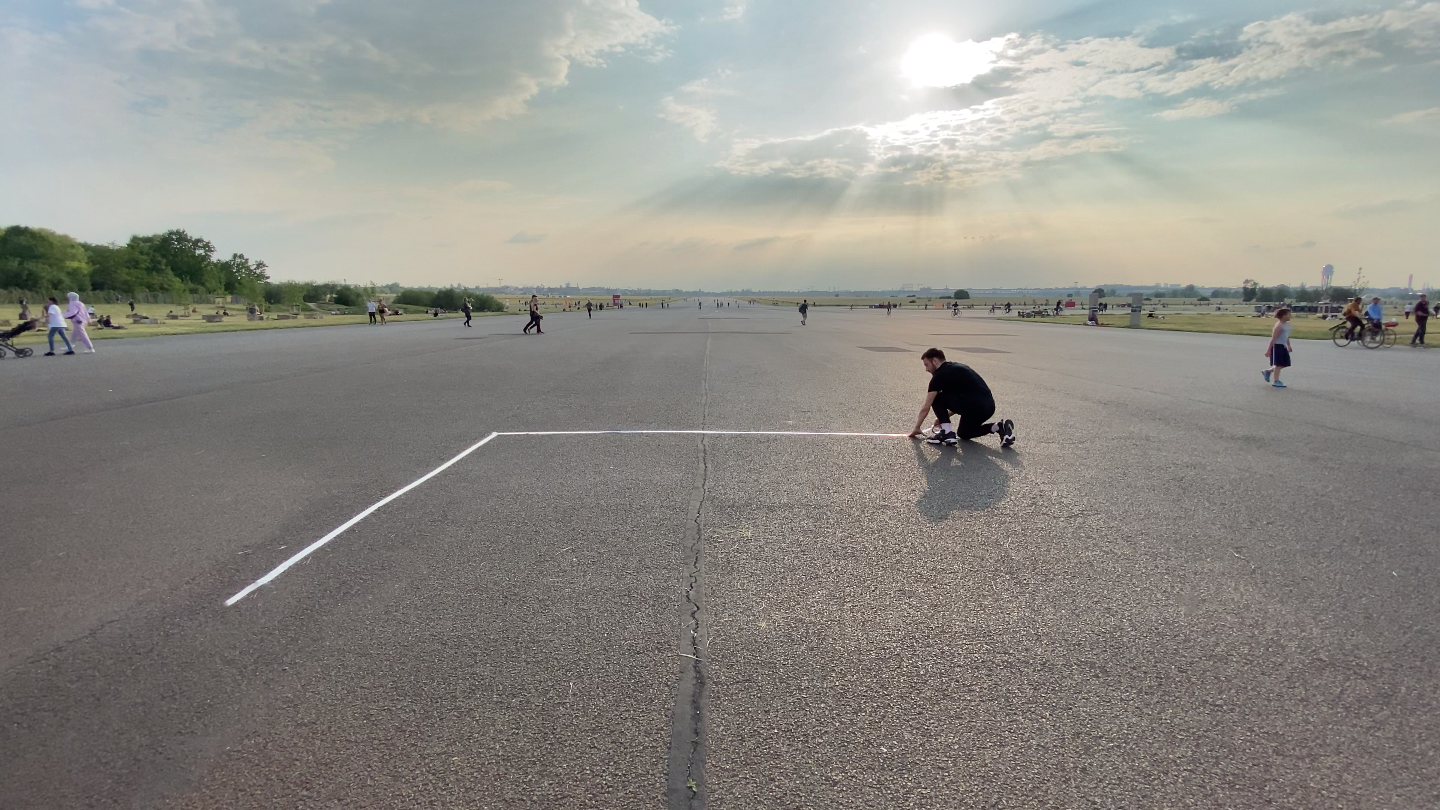 - I'm tired of writing for the deaf. Again, I want to lock myself in the warm room where my life knows only boiling: my almost insane freedom and my scraps.
If necessary, it will be time to measure my heat with the cold outside. But today I want only to get drunk, to live. Why disturb their long sleep? My books? My plans? I don't want to have any more passion than my free life, my bitter, spasmodic dance, indifferent to any "work".
My indifference is my empire. -

Georges Bataille - Diary Note, 1940
Tempelhof Feld, Berlin.
06.05.2020

18 square meters, the dimensions of my room in Berlin are marked on the asphalt
of one of the launch ramps of the former Tempelhof airport, now a public park.
The private space takes possession of the public space but loses its hidden intimacy, the two opposite spaces blend into one.

As the room is created it disperses, inside it blank pages replace the void between the furniture.
Information, news, data and fears takes possession of those eighteen square meters like the white space between the letters of a text.
The pages attached to the ground are leafed through and read by the wind while a body, or what remains of it, takes away its words, its objects, its coordinates.
Installation view at A-I-R Project - FuturDome Artists In Residence, Milan, 2021